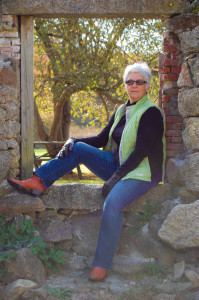 I offer the ability to bring new life to your existing website or develop a fresh, new image for the door you just opened to your small business. You jumped in with both feet, telling yourself you would worry about a website later.
"Later" has arrived! Whether you are a one-man-band or have 10 employees, you need to make your presence known if your goal is to earn a living, or to simply make a few extra dollars to take that trip to Tuscany!
As you ponder how to present yourself as the unique small business in town, you have come to the realization that word-of-mouth will not bring in the clientele you are seeking.
As a small business owner, I too must constantly keep my eye on expenses.  You do not need to go into debt to have someone create a superb web site for you.

Yes, large corporations absolutely need a web developer and web designer. I have worked for such companies and was grateful for a tech or IT department and a marketing department in-house.
As a small business owner you do not have the luxury of running down the hall for a quick meeting with IT or marketing. But if you are reading this today, you do have an ally; another small business owner, Brenda Everson~Shaw.
I will enhance your company's image. With a strong, well planned, eye-pleasing web site you can feel confident to market your services to a larger audience.

You will find I am always committed to the highest level of professional and personal excellence. I bring that energy to each project.
I enjoy marketing for small businesses and non-profits, writing blogs , creating newsletters for print and websites, and designing web content.
Brenda Everson~Shaw
bfe1948@yahoo.com
508/209-3561