There's Plenty of Time Left to Enjoy Summer!!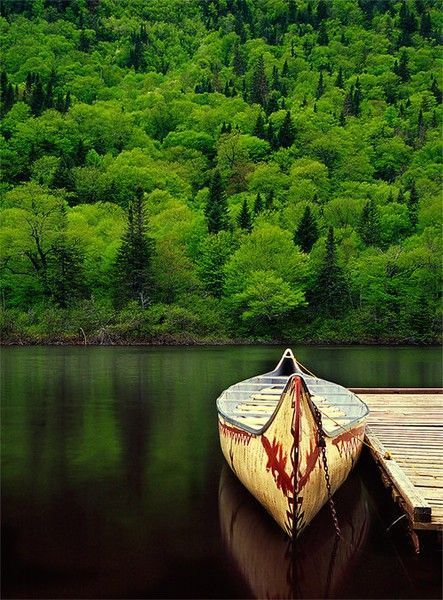 You know those "lazy days of summer"??? Well, they don't exist in Maine!! There's always, always something to do at House in the Woods Military & Family Retreat in Lee, Maine.
But of course, we do have our relaxing moments on the water or or at the lodge at day's end.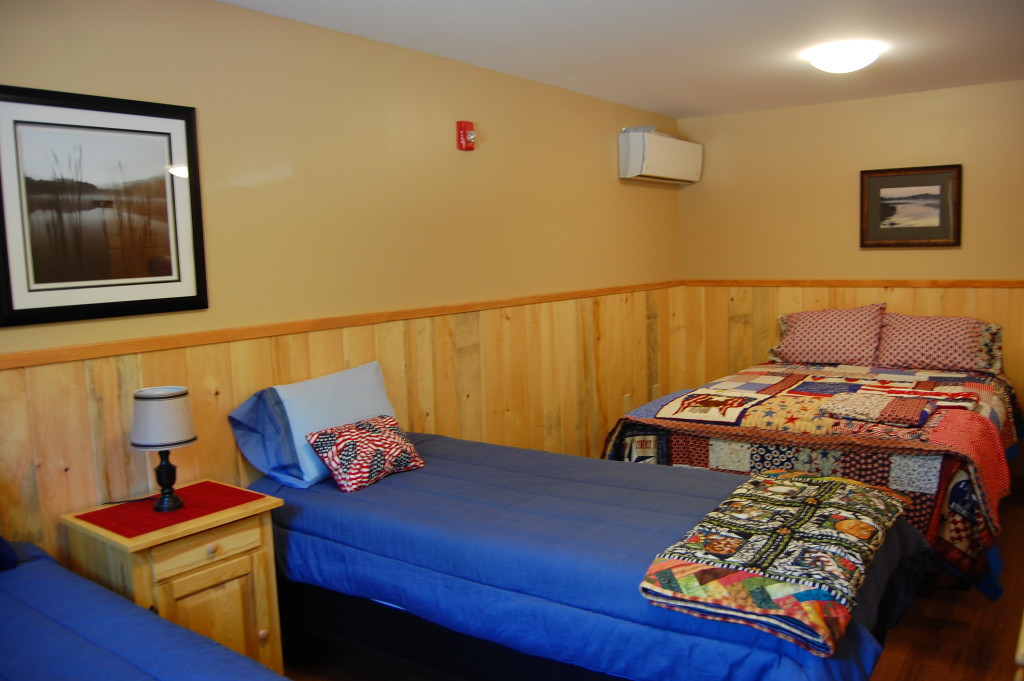 One of the guest suites at House in the Woods lodge where your day will end listening to the sounds of Nature outside your window. This particular room is family size!! Bring your spouse and kids. They will enjoy it. Private bathrooms for each suite and all rooms are ADA compliant. We also have an elevator for wheelchair access.
Our lodge is a perfect way to end the day after a long day of hunting or fishing. Share a fabulous meal, with all attendees and guides, right from our huge commercial kitchen! Sit around a campfire outside and just relax enjoying the Maine sky in the evening! It seems there are far more stars hanging over Maine! Perhaps it's just the beautiful, clean air???
If You Are New to Our Lodge, This is Who We Are
House in the Woods is a nonprofit organization offering outdoor programs to bring together small groups of active military, veterans, and their family members to relax, share, bond, and deal with the stress, loss, grief, and other emotions which can haunt the grieving soul. 
We offer canoeing, kayaking, hiking, hunting, fishing, nature tours, campfires, swimming, wildlife identification and spotting, and other natural Eastern Maine resource "treasures" God has given our beautiful state to enjoy. As participants face the outdoor challenges presented by Mother Nature herself, they will have the opportunity to share laughter, memories, sorrow, service, and pride, among many other common bonds.
Come Join Us at House in the Woods Military & Family Retreat
At House in the Woods we know how to make the most of all four seasons of New England. We offer veterans and active military to join in events that many combat wounded thought were no longer available to them due to their injuries. Never say never!!
One of our most popular and large-group attendance is Black Bear Hunting.
At last years black bear hunt our combat wounded had a fabulous week of hunting. Nothing stopping these men! Don't hesitate to give it a try!! Nearly all participants went home with their own harvest of black bear.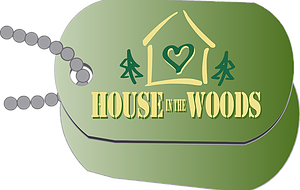 House in the Woods already has a record-breaking 47 guests who have reserved a spot.
There is still room for more! Just connect with House in the Woods if we have peaked your interest. House in the Woods
Or contact Deanna House at: Dee House
Following are dates for bear hunts:
Week 1: August 26th-September 2nd
Week 2: September 2nd-September 9th
Week 3: September 9th-September 16th
This week our Maine Guides have been placing bear bait at over 40 sites on 200,000 acres of Maine wood. Ask anyone who has hunted bear in Maine and they will tell you….there are plenty of hungry bear out there! We have the secret!!!!

Last year's lobster boil lunch for those attending bear hunt week. This is served each week for bear hunting. All meals are donated by local residents and businesses. This is at no cost to any of the veterans or active military and families attending our events.
FEEDING THE TROOPS!
During Black Bear Hunting events Jessica Cloukey does an amazing job each year of coordinating our large network of volunteers to provide all the necessary and absolutely scrumptious meals for the black bear hunt. Her organization and logistics skills are outstanding, and she knows down to the last pound of bacon what is needed. None of this would be possible without the numerous local volunteers who always seem to jump at the chance to help with many of the events.

Here are the meal statistics to give you an idea of how this has to all fall into place in a precise manner:
Daily: 30 people, 3 times per day for 3 weeks. That's 90 meals a day times 21 days which is almost 1900 meals. Extra people join in on Sundays for which House in the Woods safely plans for a total of 2000 meals!
Now that the lodge is complete with a beautiful commercial size kitchen and large great room/dining room, the Cloukey family can have their home back! Their generosity goes beyond most.
You see, in the past, the meals were served in their beautiful large yard hosting lobster boil and barbecuing paraphernalia. Their garage was converted to a dining room for all attendees for a sit-down meal, guides and volunteers.
Currently all major goods, for all meals, for all weeks of the bear hunt have been met by outstanding citizens and business owners of Lee, Lincoln and surrounding towns. That fact alone is outstanding! It took less than a week to get the inventory filled by generous folks of Maine who love and honor our veterans!
BUT…there is an ongoing need for the following: Attention bakers! 
House in the Woods needs your expertise. We need:
* 4 loaves of homemade bread each week
* 2 dozen muffins each week
* 3 or 4 people each week to make a sweet treat of your choice Sundays and Thursdays for the weeks of August 26th-Sept 16th.
But if you are in Washington, DC, Sacramento, CA or New Mexico or any other location and would love to support this great event for our veterans you can send checks made out to House in the Woods. In the memo indicate Bear Hunt. Mail to Machias Savings Bank attn: Jessica Cloukey, Branch Manager,  P.O. Box 7, Lincoln ME 04457.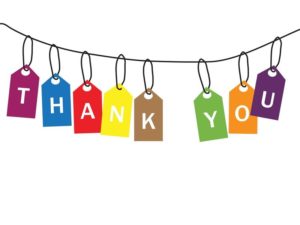 NOTE:
There are many, many volunteers who serve House in the Woods Military & Family Retreat. It is our goal to present more of them in upcoming editions of our monthly newsletters. We thought this would be a good place to start with the black bear hunt. We have some absolutely amazing unsung heroes for our nonprofit veterans and active military retreat.
Jessica is like many working mothers and wives of her generation. Busy doing everyday tasks and then some!! Both she Justin  volunteer locally for many causes.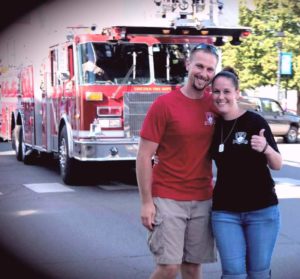 Jessica and Justin organized a parade across Lincoln  in 2014 where participants carried memorial stones for The Summit Project. 
Justin Cloukey is an ER Nurse who is also studying for his Masters while being a great Dad to two awesome kids and and great supportive husband. He, like his wife, volunteers in the area and is a very supportive community member.
This picture is when the Cloukeys organized The Lynx Rush. An obstacle course race they designed and ran for 2 years in Lincoln.  
They were able to raise $16,000 with this fundraiser for Lincoln to finish the local walking trails!
It's a pleasure to have such committed young folks working with us at House in the Woods.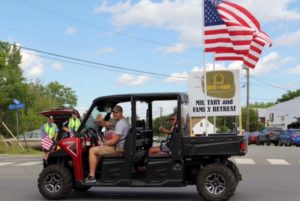 Justin representing House in the Woods in the 2017 Lincoln Homecoming Parade.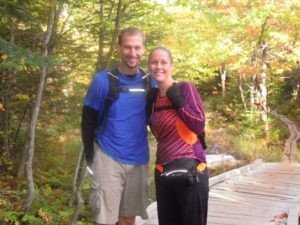 Hiking Mt. Katahdin in their "spare time"!    
The Cloukey's combined energy and love for their community is commendable! Always ready to help.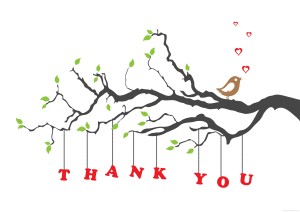 Look What We've Been Up To!!!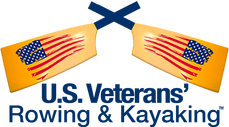 June 22nd~25th:  U.S. Veteran's Rowing & Kayaking of Connecticut and six visually impaired veterans were guests of House in the Woods.
We had a fantastic time spent on the rivers and ponds in Lee and the surrounding area.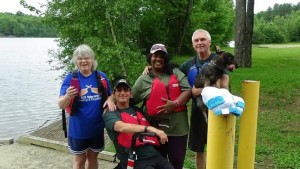 U.S. Veteran's Rowing & Kayaking Program is a non-profit volunteer organization based in Connecticut and serves all military veterans in the East Coast region that suffer from Post Traumatic Stress Disorder (PTSD), Traumatic Brain Injury (TBI) and other health related issues. A great organization for those who are visually impaired and would otherwise not be learning to navigate a kayak or canoe over the waters.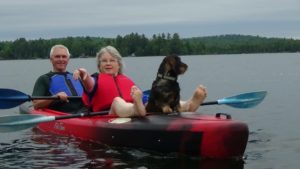 Paul and Dee house with super dog Turbo kayaking with veterans.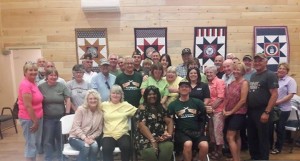 This group is the Spaghetti Supper fundraiser we held for U.S. Veterans Rowing & Kayaking. It's a mixture of event participants, volunteers, and community guests. We helped raise over $600 to help defray their cost of transporting guests and gear to this event.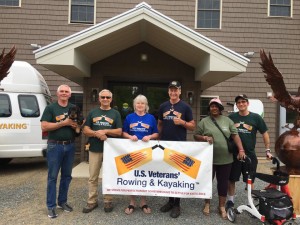 Kennebec River Striper Fishing Trip
July 24th, Bath, Maine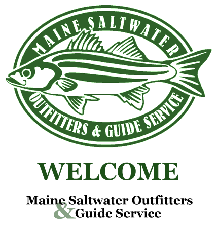 We had an amazing day fishing for striped bass…better known as striper  with Maine Saltwater Outfitters owned by Capt. Forrest Faulkingham and two other boats.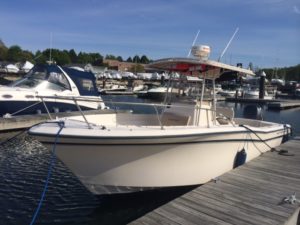 Fly By Night SV1 bass boat.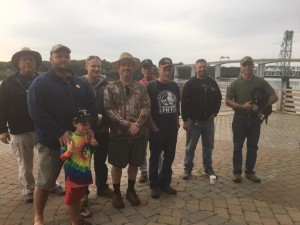 Six veterans were able to join in this event with House in the Woods.
Capt. Forrest has been guiding the Kennebec River for nearly 20 years, thus he knows where the "good catch' is!  He is  well-known for his incredible fly-tying. His technique has been  in many books and magazines nationwide.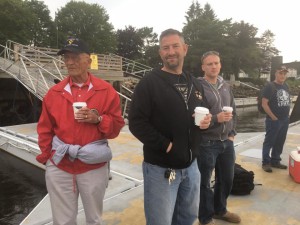 Early morning cup of coffee while awaiting boat.
The guide in one of the other boats was Capt. Mike Faulkingham, son of Capt. Forrest. Mike has been trolling the waters of Chesuncook Lake with his father since he was young. Both are avid saltwater fly fishermen. The third boat was Capt. Jay.

We caught many stripers but regulation states they must be over 28 inches to keep. Thus many were released for another time of fishing when they mature. But a couple of the vets caught over reg size and we all were happy fishermen and women!!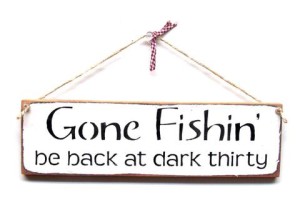 One of the veterans had a battle with a seal over a striper…but the seal won! Sadly no pictures of that!!
This is our shortest event; come Sunday and fish Monday morning. Ideal for veterans with jobs and those who cannot be away from home for a longer period of time.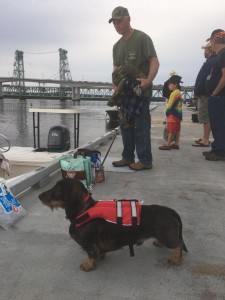 Turbo, the infamous dog, was taking a cruise with us on the Kennebec.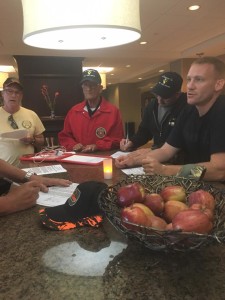 Now, if I sign this, you say I get to keep all the fish I catch?? (Just joking but it's the first thing that came to mind as a writer!!)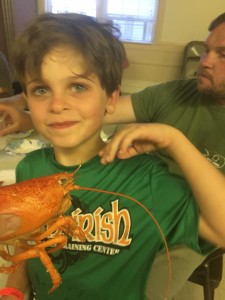 Dinner is served!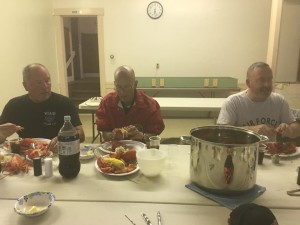 Ahhh…..dessert! Is that wild  Maine blueberries in that pie with ice cream???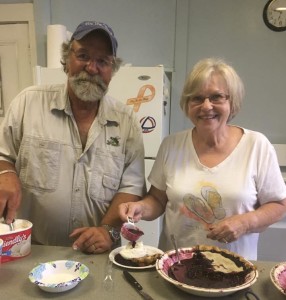 A wonderful local pastor and his wife served a delicious lobster meal to all of us. People of Maine are so honored to say "pull up a chair and eat" to any veteran. We cannot thank you enough!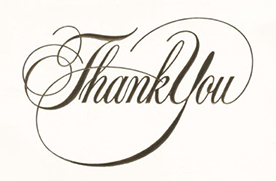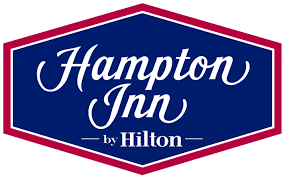 A great big thank you to Hampton Inn of Bath for providing four  rooms for this event!
GENEROUS GIFTS FOR TWO VETERANS CAUSES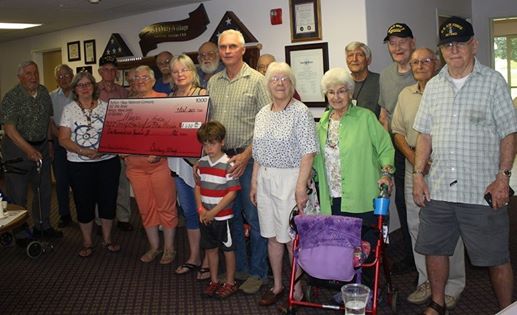 The Maine Troop Greeters and House In The Woods were the guests of honor for dinner at Sunbury Village Retirement Community on July 26th.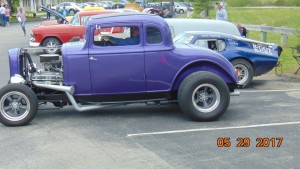 Sunbury Village Veterans presented both organizations funds raised from our 4th Annual Classic Car Show and BBQ held on Memorial Day.
A total of $1,600 was raised with the support of local Classic Car Groups, Bangor Businesses and of course the Residents and Staff of Sunbury Village. Each nonprofit received $750.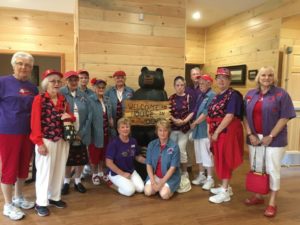 The Katahdin Area Red Hatters came by to visit us at HITW. We always welcome visitors. Drop by if you are in the area!

August 19th Rocky Knoll Country Club Golf Tournament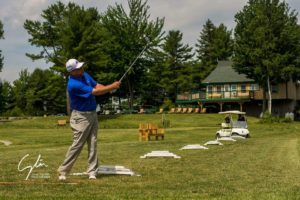 The House in the Woods Golf Tournament is at Rocky Knoll on August 19th. There is a $15,000 hole in one sponsored by Advanced Auto Parts Bangor. We need hole sponsors for $100 a hole, door prizes, and most of all golfers.
$60 a person includes 18 holes of golf ,cart, meal and door prizes, come one come all, this is an awesome cause! Remember these people gave it up for our freedom and safety!!! (posting from Rocky Knoll FB page)
$15,000 Hole in One Contest sponsored by Bangor Area Advanced Auto Parts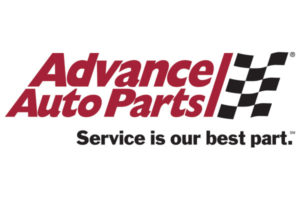 If you are interested in an awesome day of golfing or would like to attend to simply support House in the Woods, please contact Dee House, Administrative Director at HITW: Dee House
Or call House in the Woods: 207~738~4421
We are also looking for hole and tournament sponsors.
It's not too late to step up to support and honor our veterans! Are you an avid golfer who wants to step up to sponsor? Are you a business that often takes clients for "golf meetings"? We know many deals are sealed "on the green"!!
Perhaps you can seal this deal of sponsoring a portion of the tournament.
This 18-hole golf course offers beautiful views and challenging play for golfers at every skill level. Well-groomed fairways and greens keep Rocky Knoll, difficult yet friendly, laid out over more than 140 scenic acres in Orrington, Maine.
August 19th Millinocket American Legion Riders Post #80 Motorcycle Ride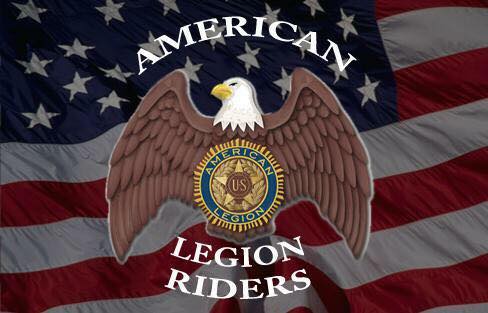 Check with House in the Woods' Administrative Director, Deanna House for more information regarding this fundraiser ride.
Dee's email: Dee House
Or call House in the Woods: 207~738~4421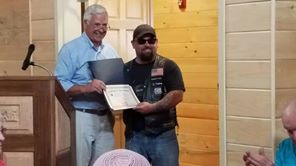 The Honorable Michael Michaud, former U.S. Senator presenting a special award at HITW Open House to recognize and thank Millinocket American Legion Riders Post #80 for their outstanding and continued generous support of House in the Woods Military & Family Retreat.
Awesome, awesome group of men and ladies who know what it truly means to be a veteran.
American Legion Riders chapters are well known for their charitable work, which has raised hundreds of thousands of dollars for local children's hospitals, schools, veterans homes, severely wounded service members and scholarships.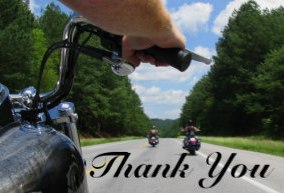 SPONSOR

A VETERAN
Give a veteran the opportunity to relax in the company of other veterans who have similar experiences and can listen, empathize, and care, by sponsoring a hunting, fishing, or recreational trip.
SHOP AT AMAZON
When you make us your charity and shop at Amazon Smile, we receive 0.5% of all your qualifying totals.
HOLD A FUNDRAISER
Your family, business, or organization can hold a fundraiser.  It's a great way to get together with people you know and serve vets at the same time.
DONATE
You can help House in the Woods build a solid foundation. Your investment in HITW future will help to ensure that our programs remain vital and serve our future generations. Please help us to provide help, hope, and healing to veterans and their families.
"HOME" FOR HITW PROJECT
For our new "Home" at HITW.  Your support could help us meet the future demands of our facility, which will help us better serve our nation's veterans.
VOLUNTEER
We have many volunteer opportunities available.  Make an impact by donating your time to HITW.  Contact us for more information. 
Dee's email: Dee House
Or call House in the Woods: 207~738~4421
We Would Love To Have You Join Us
Please take the time to visit our website to understand how we are honoring our veterans who paid for our freedom with their lives and those who are combat wounded, as well as all active military.
House in the Woods Military & Family Retreat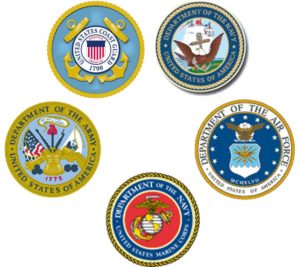 ~NEVER FORGET~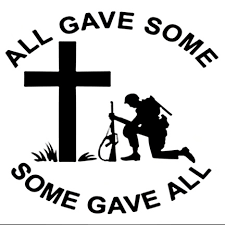 We sleep safely at night because rough men stand ready to visit violence on those who would harm us.  ~Winston Churchill~