INTRODUCING FRIENDS & BUSINESS ASSOCIATES
Please take a moment to visit their web sites. If you can use their expertise you will find each a well-regarded, ethical and fantastic professional! Tell them "Brenda sent me"!! I have had the pleasure of working with each of these individuals. I am 1000% confident in recommending them.

Plymouth Area Coalition

Helen MacLean is Executive Director of Plymouth Area Coalition, a non-profit for the homeless and those in need of rehousing assistance on the South Shore. With a staff of extremely dedicated and compassionate individuals, this organization continues to aid countless families with children, displaced individuals and those in need of a safe, warm environment in time of despair. There is also an onsite Food Pantry staffed by volunteers, headed by Coalition staff. This Food Pantry is literally a life-line for many area residents who are in need of many of the food staples to feed their families.
Perhaps you have read of, or have assisted with, the annual Children's Holiday Fund at Christmas. Hundreds of local children have a bright and very Merry Christmas thanks to Plymouth Area Coalition and the many, many families and businesses who give so unselfishly ~ to those children in need ~
Please visit the Coalition's web to further learn of the many services provided by this non-profit which was organized in 1985.  Plymouth Area Coaliton

WenTec, LLC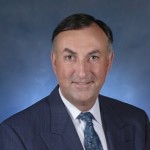 Michale Wenners is Owner/President of WenTec, LLC an international automotive consulting company specializing in Asian automotive ventures. With 36 years in automobile manufacturing engineering, strategic product planning, and varied management positions for Chrysler Group North East Asia, MMC∼Mitsubishi Motors Corp. Daimler∼Chrysler Project Team, American Motors Corp., Ford Motor Co., and General Motors Co.,  Mike offers a unique perspective with the Asian concentration as he resided for many years in Asia while working with over 50 international countries. Mike can be reached at wentecllc@gmail.com
Ocean Aire Woodworking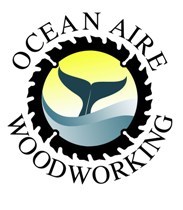 Warren Valente is such a talented and creative woodworker. If you can imagine it, he can create it from a piece of wood! Check out his work. You will see what I mean.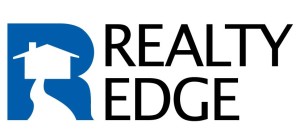 Scott Gordon is broker/owner of Realty Edge. If you need a broker who will sincerely produce for you, give him a call. Hands down THE most honest and ethical man you will find in the Northeast Real Estate arena!  Scott is also the accomplished author of "Sale Pending".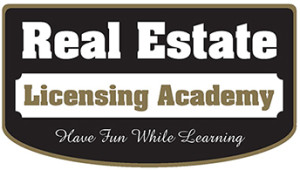 Scott also owns Real Estate Licensing Academy. If you have ever considered getting your RE license, Scott can get you there!!
Foxwoods Farms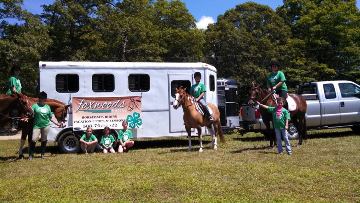 Becky Fox, owner of Foxwoods Farm, is a fabulous, patient and knowledgeable teacher of equestrian riding for all ages! Visit her Face Book page to see some videos and you will understand why parents, grandparents and students alike love her! Foxwoods Farms

Larkin Enterprises, Inc.      


Richard Larkin, owner/president of Larkin Enterprises, Inc.
Larkin Enterprises, Inc. supplies technical and support personnel on a contract basis to some of the leading firms in the power generation and utility industries – both within the United States and around the globe. Richard and Nancy Larkin have built a company based on trust, teamwork, and integrity. Their success is widely known and has been recognized for over 25 years! Visit the web site to view many of the power and utility companies you will recognize who have contracted LEI for staff augmentation.  Larkin Enterprises

Heat Pumps Unlimited, LLC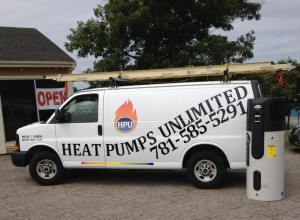 Mitch Cahill is General Manager of Heat Pumps Unlimited, LLC.
Frustrated with increase heating and cooling costs? HPU has the solution! They offer heating and cooling in one unit, a ductless mini-split heat pump.
There is never high pressure to buy. Give them a call or stop by their store to learn how you can pay far less for heating & cooling your home or place of business. Rebates abound!!!    Heat Pumps Unlimited
Roxanne Pappas is an Independent Associate with Viridian Energy, a socially responsible energy partner with a full portfolio of affordable, renewable and sustainable energy  solutions. Roxanne is an extremely knowledgeable executive in her field.  Living It Up Green
As the host of Roxanne Pappas Radio, she is known as the Wicked Green Energy Lady.  Her topics include anything that pertains to the sustainability and health of individuals and the planet.  She discusses a different subject every Monday from 6-6:30 pm and frequently invites guests to share their views.
The Gallery Consignment Shoppe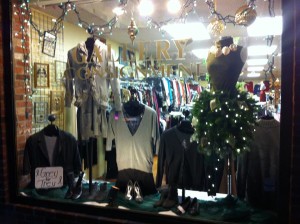 Vintage Store ~ Thrift or Consignment Store
Traci Medeiros is the independent owner of this fabulous women's consignment shoppe where you will find an eclectic mix of Junior, Miss and Plus size women's clothing, shoes and accessories. No pressure sales. Run in for a minute or linger for as long as you like. Poke around and try on many different outfits. Unbelievable great pricing. From casual to that special "dressy event"….designer bags, fab boots…you can find it all.  The Gallery Consignment Shoppe