HAPPY NEW YEAR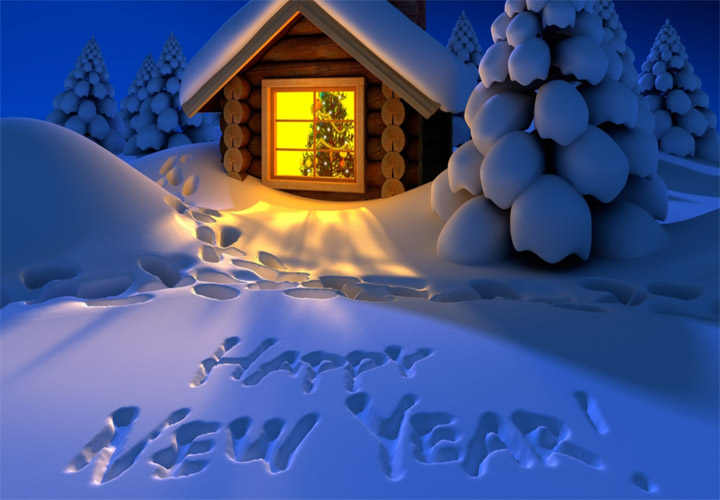 What Will 2018 Bring For You?
At House in the Woods Military & Family Retreat we are looking forward to meeting new friends and the return of old friends!
Each year we all have the opportunity to take a new direction, try new things, meet new people and learn new things. Some folks make "resolutions".
At House in the Woods, located in Lee, Maine, our resolution has always been to help our veterans, active military and combat warriors to heal, enjoy nature, fish, hunt and simply relax while spending time with their fellow brothers and sisters who have served…and those still active duty.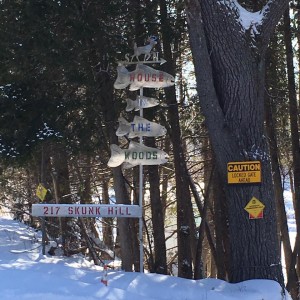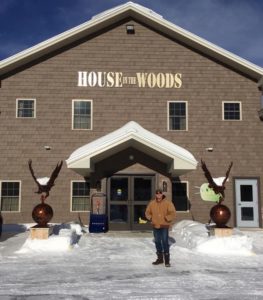 What shall we do in these long, cold winter months?? 
Let's Go Ice Fishing!!!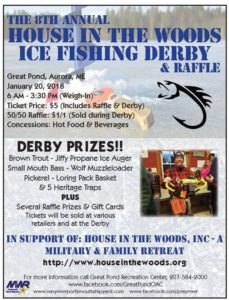 January 20th, 2018
The 8th Annual Ice Fishing Derby 
Come join us at Great Pond Outdoor Adventure Center
Located at: 9 Dow Pines Road, 
Great Pond, Maine 04408
GPS Coordinates 44.9533, -68.2822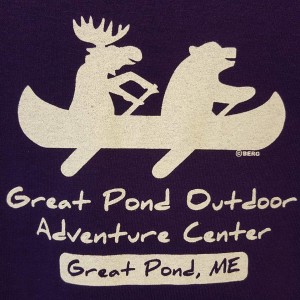 Prizes for the longest fish will be:
Brown Trout: Jiffy Propane Ice Auger
Small mouth bass: Wolf Muzzleloader
Pickerel: Loring pack basket and 5 Heritage Traps. 
Thank you to Bangor Motor Sports for donating this excellent helmet as a raffle prize a $225 value. Raffle tickets are $5 each.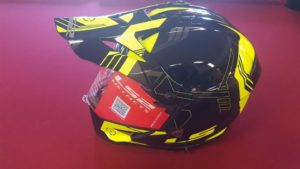 Great Pond Outdoor Adventure Center shares: The lake has been making ice!!!! See you all January 20th for the derby!!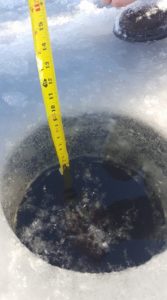 It looks like it is going to be a beautiful day for the derby!! The rec hall will open at 5 a.m. to purchase derby/raffle and 50/50 tickets.  Any question please call Judy Manzo at 207~584~2000.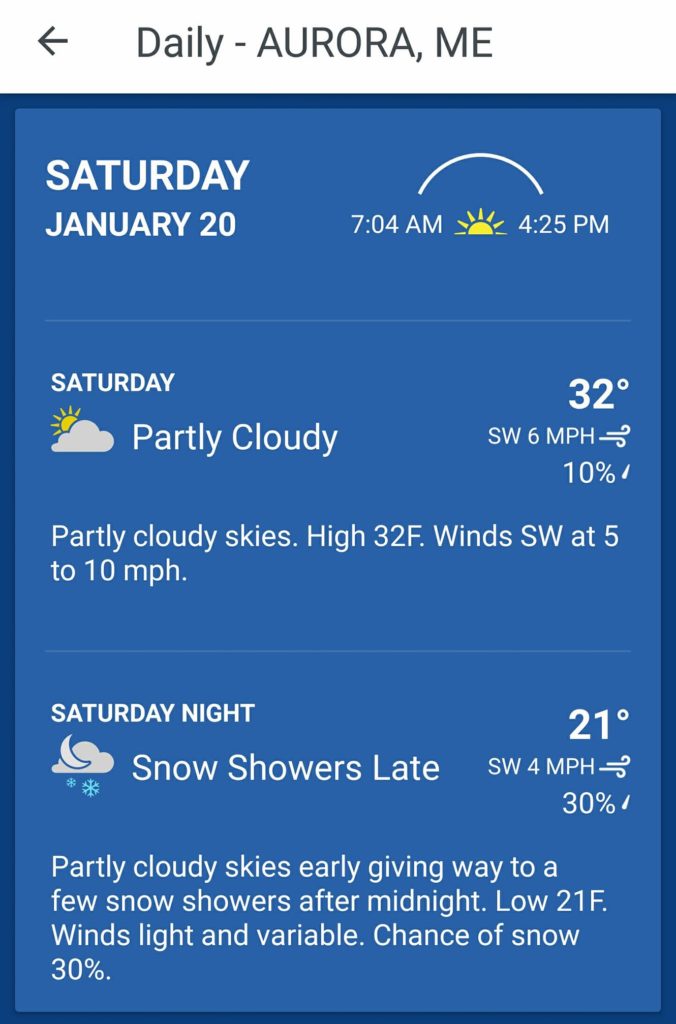 Dress Warm and Bring the Family!!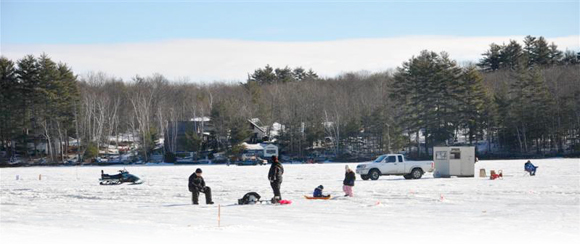 Great fun, great friends, great cause….great food!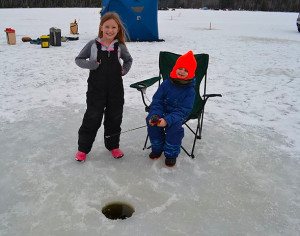 A Big Thank You to Great Pond Outdoor Adventure Center For Hosting This Annual Cold, But Fun Filled Day!!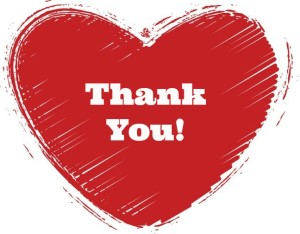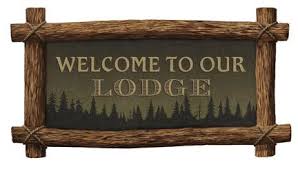 January 22~25, 2018
Women Veterans Snowshoe & Cross Country          Ski Event

We are having a women's veterans snowshoe and cross country ski retreat at House in the Woods January 22~25th. Arrive at the lodge on Monday the 22nd in the afternoon and depart Thursday the 25th after a hearty breakfast!!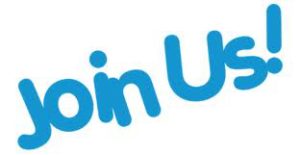 Can you imagine how much fun this is going to be??? Joining a group of your female comrades for a great day in the wood of Maine where the snow is deep and insulates from any noise.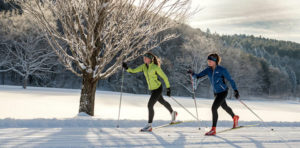 But, this far in the wood in Lee, Maine where you find House in the Woods Military & Family Retreat, there is rarely any distracting noises. You will relish in the peace and quiet of  Nature. Enjoy the whispering of the wind blowing through the pines and wildlife leaving tracks in the snow.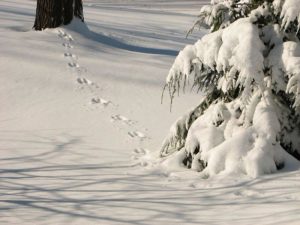 If you are interested please message or call Executive Director, Paul House at: 207~570~4806. 
We are located in Lee, Maine at 217 Skunk Hill Road, About an Hour North of Bangor
REMINDER: Accommodations and meals free to all veterans and  family, active military and  family.


There are no MREs served here!! Our beautiful commercial kitchen serves up filling, warm, delicious meals three times a day. Plenty of coffee, tea and hot chocolate to warm you after time in the snow.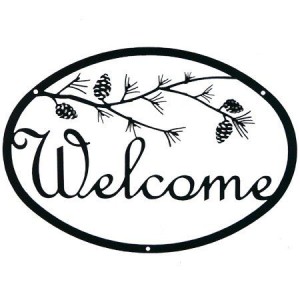 Meet Gold Star Outfitters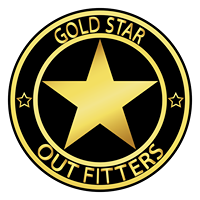 We are honored to have Gold Star Outfitters be a part of this adventure week of fun in the snow for our women veterans.
Gold Star Outfitters, Inc. provides pro bono outdoor recreational opportunities to our nation's Gold Star Families, veterans, first responders and all families suffering adversity.
Catherine Gordon of Gold Star Outfitters, Inc. stopped in to visit Paul House at the lodge.
GOLD STAR OUTFITTERS, INC., China Village, ME
Another fabulous nonprofit that supports our veterans.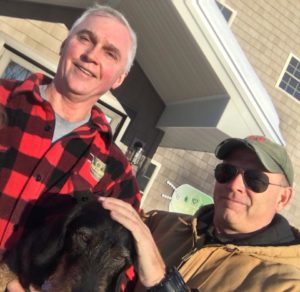 Paul House, Executive Director of House in the Woods, Turbo the dog, and Jack Mosher, CEO and Founder of Gold Star Outfitters.
Paul shares: Really enjoyed having Catherine and Jack come to the lodge and talking about how we can better serve our veterans. Really appreciate them taking the time to help us at HITW.
Jack shares:We never feel more at home than in the presence of our military service members and their families, Paul. We are honored simply to participate.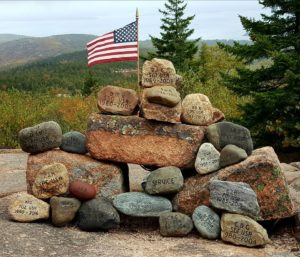 Catherine Gordon was doing a hike with a group of people, including a Gold Star family member, for the Summit Project. Jack Mosher was also part of the group.
Jack was transitioning out of the military and Catherine was transitioning out of teaching. During the hike they talked about what they could do to help this veteran community and they came up with Gold Star Outfitters which was founded on May 31, 2015.
Catherine was a math teacher and put gold stars on her papers. Jack had  worked with Gold Star families in the military so the name worked for both of them.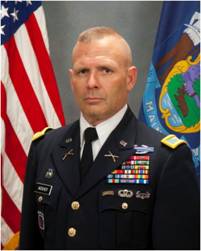 Colonel Jack Mosher is a retired Army Officer with nearly 30 years of military service to our country.  His service includes command and operations staff assignments at the platoon, company, battery, battalion, brigade, Joint Force Headquarters and Combined Joint Task Force levels.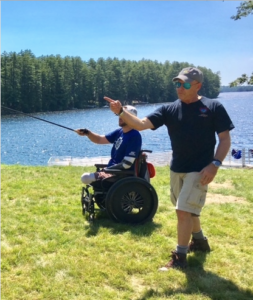 Colonel Mosher is a Registered Maine Guide and the Founder and CEO of Gold Star Outfitters, Inc. He also serves as a Program Leader for Project Healing Waters Fly Fishing, while volunteering for several Veteran Service Organizations. 
After retiring from the military, Colonel Mosher started coaching youth running teams, while remaining connected with the Military Families and Veterans communities.  He lives in China, Maine with sons Harrison, Nathanial and Trevor.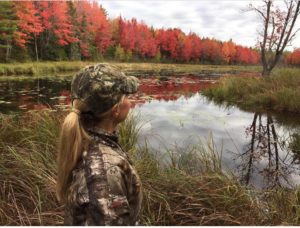 Catherine is also a Registered Maine Guide for hunting, fishing and recreation. She is an avid skier, fly~fisher, hunter and hiker.
She is the co~founder of Gold Star Outfitters and an advocate for veterans, volunteering with Project Healing Waters Fly Fishing, The Travis Mills Foundation, and The Summit Project.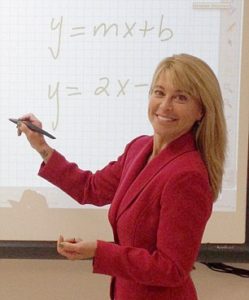 Catherine became a guide after a 30 year teaching career with the Bangor School Department as a mathematics instructor for grades 9~12.  When not guiding, she enjoys riding her motorcycle and time at the range.
House in the Woods is honored and very grateful that Gold Star Outfitters is working in concert with us for the women veterans snowshoe and cross country skiing event. Two very dedicated people who work endless hours for their cause.

Efforts and courage are not enough without purpose and direction….                                        John F. Kennedy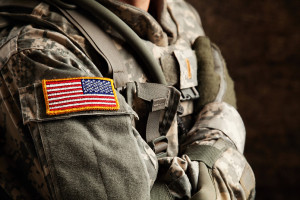 Every turn in the road we meet more and more unique, generous individuals and organizations who are of the same mind as we: support, heal and honor our veterans and active military as well as their families.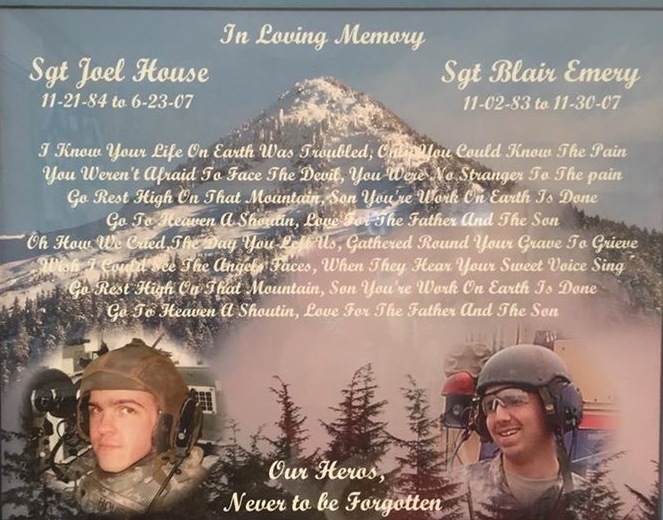 House in the Woods Military & Family Retreat's Mission
To create a therapeutic, recreational, and educational retreat for our nation's U.S. armed forces and their families, using outdoor wilderness activities in Maine and natural habitats to help participants share common challenges related to their service and sacrifice in protecting our nation's freedom and democratic ideals.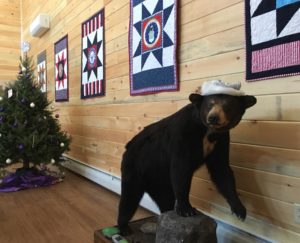 Have a blessed, healthy and wondrous New Year. Please continue to pray for and support all our veterans, combat wounded, active military and their families. Take a moment to shake their hand and thank them for their service which affords each of us, our freedom and liberties within these great        United States.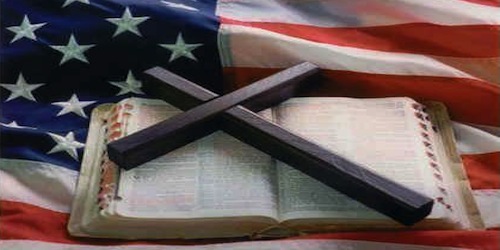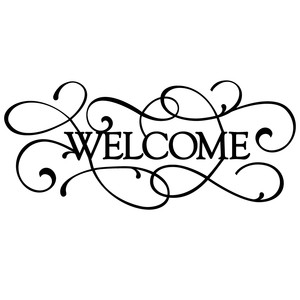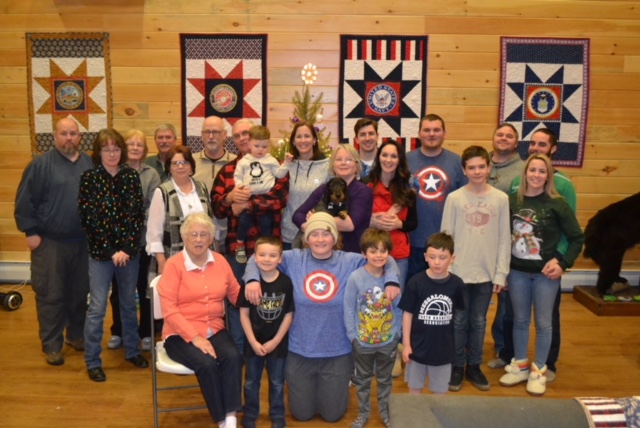 ~Happy New Year From All The Family of Paul and Dee House~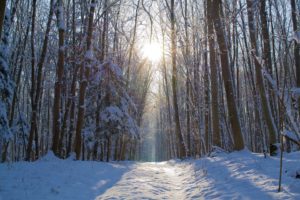 Stopping by Woods on a Snowy Evening
Whose woods these are I think I know.   
His house is in the village though;   
He will not see me stopping here   
To watch his woods fill up with snow.   
My little horse must think it queer   
To stop without a farmhouse near   
Between the woods and frozen lake   
The darkest evening of the year.   
He gives his harness bells a shake   
To ask if there is some mistake.   
The only other sound's the sweep   
Of easy wind and downy flake.   
The woods are lovely, dark and deep,   
But I have promises to keep,   
And miles to go before I sleep,   
And miles to go before I sleep.
Robert Frost


Call us at 207~738~4421 or email us  deanna.house@houseinthewoods.org
We will send you as many brochures as you need for family and friends. Start planning your spring, summer and fall events now. You will never regret spending a a few great days at our lodge, deep in the wood of Lee, Maine.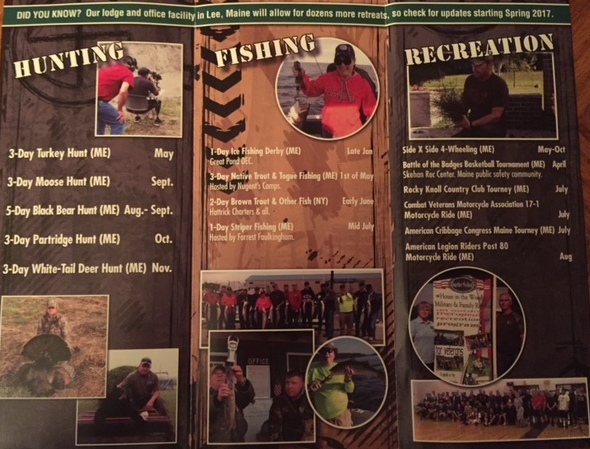 REMINDER: Accommodations and meals free to all veterans and  family, active military and  family.